COSY ROOMS IN THE MIDDLE OF A STUNNING NATURE AND VIEW OF SKJERN Å (River)
The vision star for our guests is: "Sensuality, Balance, Nature", which is found in the Kingdom of Nature around Skjern River
The house, Norden, is an old lovingly restored bungalow. The rooms have been named Reykjavik, Oslo and Stockholm.
From the living rooms and from several of the rooms an amazing panoramic view of Skjern River can be enjoyed.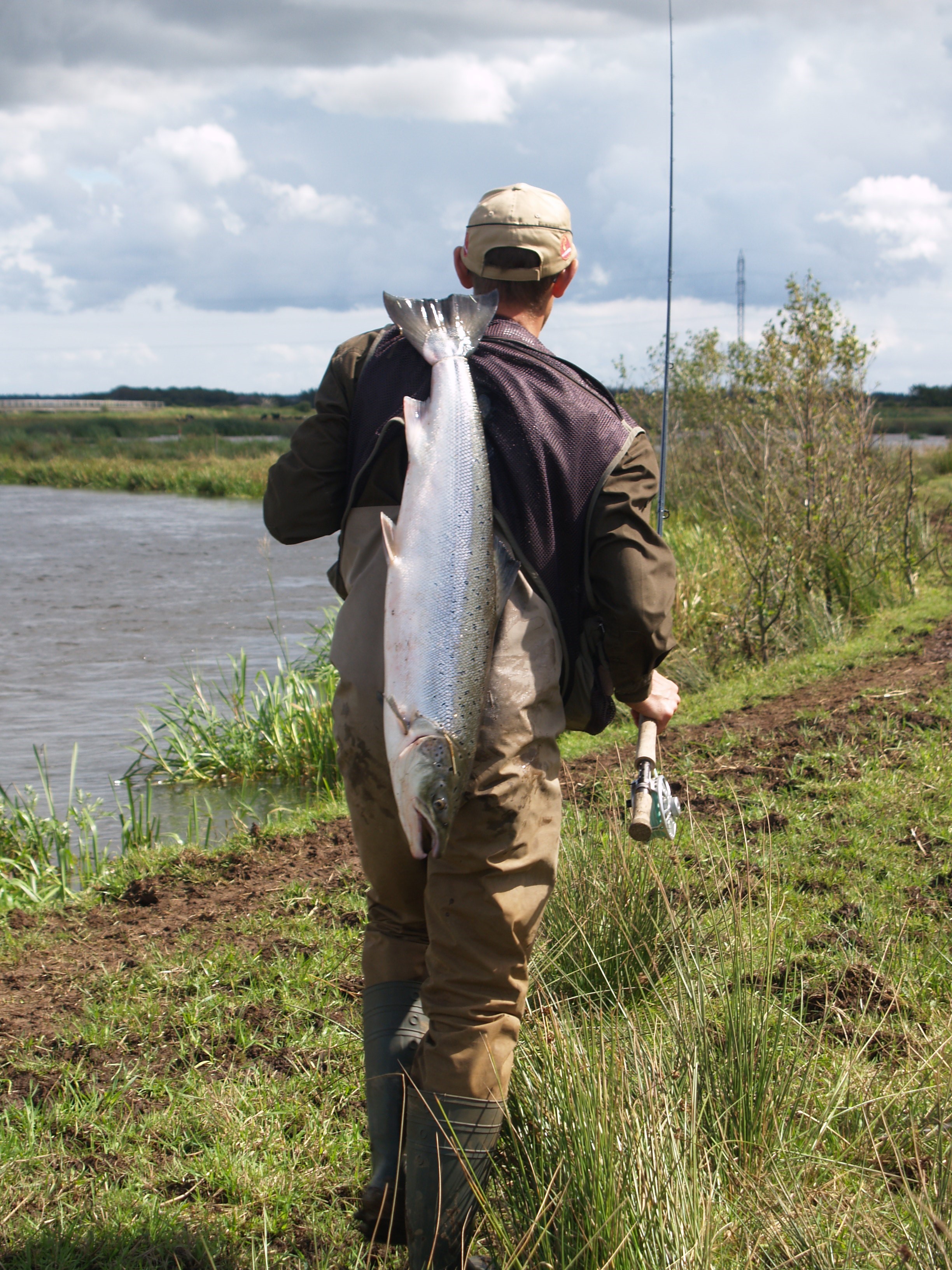 The river runs close by the house. After a long and active day by the river and in the nature, the fireplace can provide warmth and coziness. Wood lies ready to use and the house has free WiFi.
All the rooms are equipped with quality beds with duvets, pillows and bed linen. Bed linen and breakfast are included in the price. The breakfast consist of good locals foods, and with this there is a possibility to brew a cup of coffee or a cup of tea.
A Fish Table with a sink is located outside for use when cleaning the large salmon and trout caught in the river. A freezert can be used freely for storage of fish until checkout.
Prepared meals can be purchased for heating in the microwave. The kitchen is fully equipped with pots, pans, etc. for cooking. There is a ceramic stove, oven and a dishwasher.       
It is possible to borrow a bike.
Dog exercise fold with doghouse can be used by the guests, but it is not allowed bring any dogs into the living quarters.
Attractions – Fishing – Horse Power – contact information and other things is found at the top of the website.