Probably The Best place to stay…
…to enjoy the fantastic nature of Skjern Å with salmon fishing and views to the river right from your room
Nature – Balance – Sensuality are words I use to describe the atmosphere which is naturally found in the landscape of Skjern Å. Our bungalow is attractive to fishermen who are keen on the challenges of catching the unique Salmon found in the Skjern Å, and our Lodge is located right next to the river making it possible for you to make your first cast within minutes of leaving the lodge.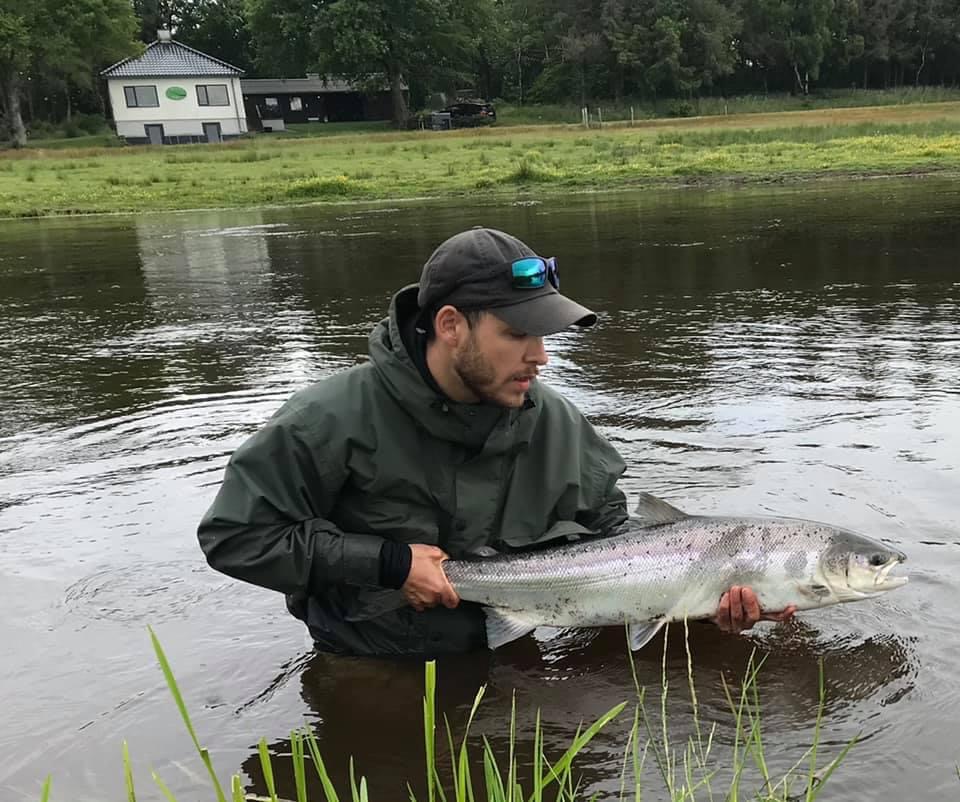 The house is an older lovely bungalow located directly across the road from the Skjern Å.
Our rooms are named Reykjavik, Oslo, Stockholm, Helsinki, Copenhagen and Berlin. We offer rooms with good quality beds with down comforters, pillows, and bed linen.
There is always free coffee and tea, plenty of firewood for our 2 wood burning stoves, and of course, free wifi.
For our fishermen, we have an area for cleaning fish and a freezer for storing your trophy.
The kitchen is equipped with all you need to prepare a meal including a stove, oven, refrigerator, dishwasher, microwave and Coffee Machine.
We offer a covered outdoor area with a table and chairs where you can enjoy your off time. The river runs so close by the house that you can hear it moving by while sitting outside in the natural forest surroundings.
We don't allow animals in the house and appreciate if you leave your shoes in the entry.